The Dalai Lama
The 14. Dalai Lama is not only the Spiritual Leader of Tibet, but also the charismatic messenger of peace. Due to his passionate dedication to human values, he receives a great deal of friendly acknowledgement across all religions, parties and social groups.
In the West
H.H. the Dalai Lama became famous in the West in 1989 when he received the Nobel Peace Prize for his efforts to solve the Tibet problem non-violently. The Nobel Peace Prize winner has been travelling in the Western world since 1973 being received by heads of states and governments. He is regularly invited in the West to teach Buddhist philosophy and lecture about human values for thousands of visitors.
The Dalai Lama has also been active in social media for a while. He has roundabout 4.4 million fans on Facebook, 2.7 million on Google+ and 5.2 million on Twitter. These accounts are maintained through his private office in Dharamsala. He socialises with Chinese users via these new channels as well.
His website: www.dalailama.com
Secular ethics
The Dalai Lama has been spreading ideas about secular ethics in the past years. . His understanding of human values uniting all mankind is independent from religion. He describes one of his life's aims as promoting these values and developing a universal culture of compassion.
"What we need nowadays is an ethical foundation unrelated to systems of belief. Hence, acceptable for both religious as well as nonreligious people: secular ethics." (From Dalai Lama: "Beyond Religion, Ethics for a Whole World").
A further question occupying the Dalai Lama's time is how one can benefit from Buddhism in modern times. In his view Buddhism can be divided in following sections:
Mind science (nature of emotions, meditation and mind training)
Philosophy (teachings on phenomenology, logic and epistemology and metaphysics)
Religion (Buddhist refuge, rituals, beliefs on karma and reincarnation, nirvāṇa)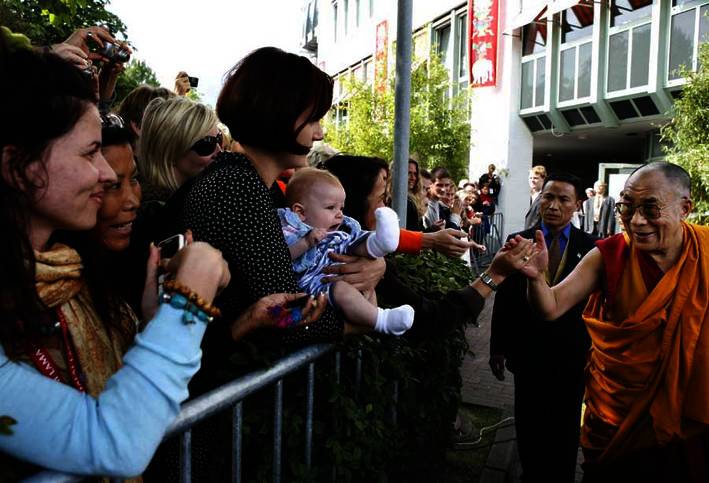 The Dalai Lama 2007 in Hamburg during his seven day visit. On his way to the hall he blessed many people.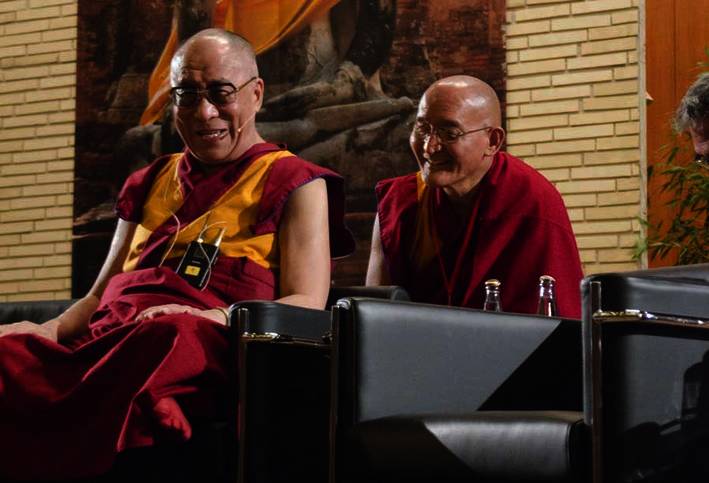 H.H. the Dalai Lama during his last visit to Hamburg in 2011 for the Mindfulness Congress at the Hamburg University.