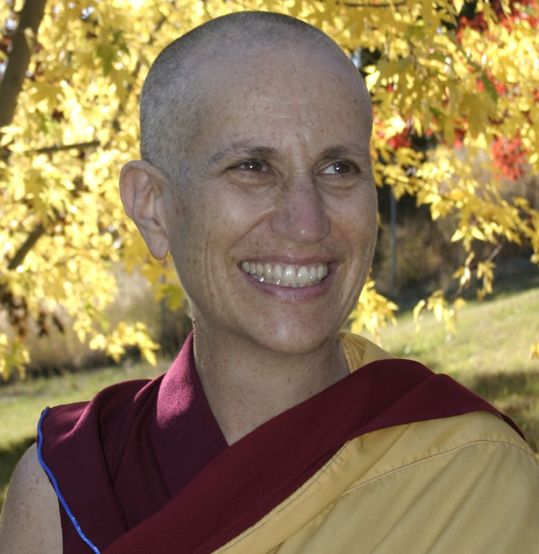 Thubten Chodron ist eine amerikanische Nonne aus der Tradition des tibetischen Buddhismus.
Working with Anger
Guidelines for a better life
Anger plagues all of us on a personal, national, and international level. Yet, we see people, such as the Dalai Lama, who have faced circumstances far worse than many of us have faced - including exile, persecution, and the loss of many loved ones - but who do not burn with rage or seek revenge. How do they do it? In her talk Ven. Thubten Chodron presents a variety of Buddhist methods for subduing and preventing anger, not by changing what is happening, but by framing it differently. No matter what our religion, learning to work with our anger is effective for everyone seeking personal happiness as well as world peace.
Time: Saturday, 23 August 2014: 5 pm – 6.30 pm
Location: CCH
Sprache: Englisch. Keine Übersetzung ins Deutsche.
Language: English. No translation into German.
Admission fee: 10 €
About Thubten Chodron
Born in 1950, Ven. Thubten Chodron grew up near Los Angeles. She studied and practiced Buddhism of the Tibetan tradition for many years in India and Nepal under the guidance of His Holiness the Dalai Lama, Zopa Rinoche and other Tibetan masters. She was head organizer of the study program of the Lama Tsong Khapa Institute in Italy and taught at the Amitabha Buddhist Center in Singapore.
Ven. Thubten Chodron travels worldwide to teach the Dharma. She founded Sravasti Abbey, a Buddhist monastic community in Washington State, USA and is currently the abbess there.